Recover their Lost Kingdom brick by brick! Join Bilbo Baggins, Gandalf, Thorin and his alliance of Dwarves in an legendary adventure across Middle-earth to recapture the Lonely Mountain in the most expansive LEGO game to date.
Screenshots & Videos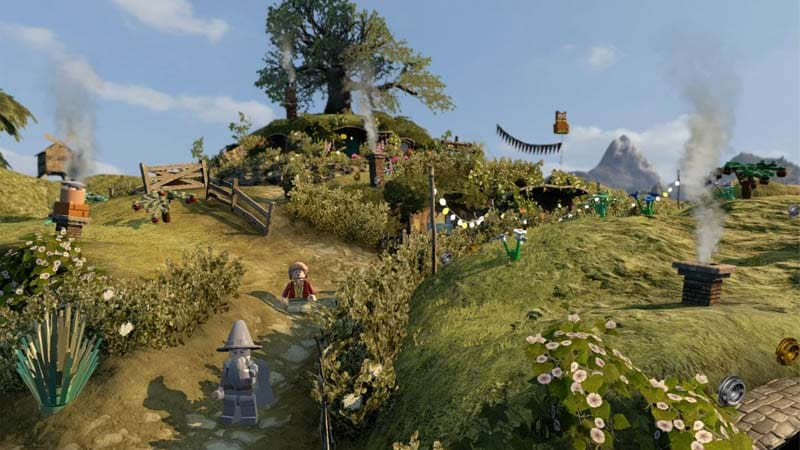 LEGO: The Hobbit - From the makers of the insanely well known LEGO Lord of the Rings, Comes Lego The Hobbit, inspired by the first two films ever made in The Hobbit Trilogy : An Unexpected journey and the new up and coming Hobbit: Desolation of Smaug, Productions of the newest Line Cinema and Metro-Goldwyn-Mayer Pictures (MGM) including the collection of LEGO The Hobbit building set. The interactive game of LEGO The Hobbit lets players play along their most memorable scenes from the films, players can also follow the hobbit Bilbo Baggins as he is recruited by the Wizard Gandalf to help Thorin Oakenshield and his Company of Dwarves takes back there lost Kingdom of Erebor within the Lonely Mountain. Along the way, he is introduced to ravenous Trolls, dangerous, and of course Gollum and his precious Ring. Gamer's will utilize and come bring in the Dwarves epic abilities, often with extremely funny results - to solve the most diverse Quests of any LEGO videogame to date.
Combat ravenous Trolls Terrifying and dangerous Orcs and so much more!
Use the Dwarves speical unique abilities to solve puzzles- often with the most funny results!
Discover iconic landmarks in the Middle-earth, from the Shire to Goblin-town and beyond.
LEGO THE HOBBIT software © 2014 TT Games Ltd. In association with WingNut Films. Produced by TT Games under license from the LEGO Group. LEGO, the LEGO logo, the Brick and the Knob configurations and the Minifigure are trademarks of the LEGO Group. © 2014 The LEGO group. © 2014 New Line Productions, Inc. © The Saul Zaentz Company. THE HOBBIT and the names of the characters, items, events and places therein are trademarks of The Saul Zaentz Company d/b/a Middle-earth Enterprises under license to Warner Bros. Interactive Entertainment. All other trademarks and copyrights are the property of their respective owners. All rights reserved. WB GAMES LOGO, WB SHIELD: ™ & © Warner Bros. Entertainment Inc. (s14)