A shadow grows over Middle-earth as the greatest armies of the Third Age prepare for the coming battle. Take up arms in the MOBA style clash over Middle-earth as the most powerful heroes and villains from the greatest fantasy epic of all time.
Screenshots & Videos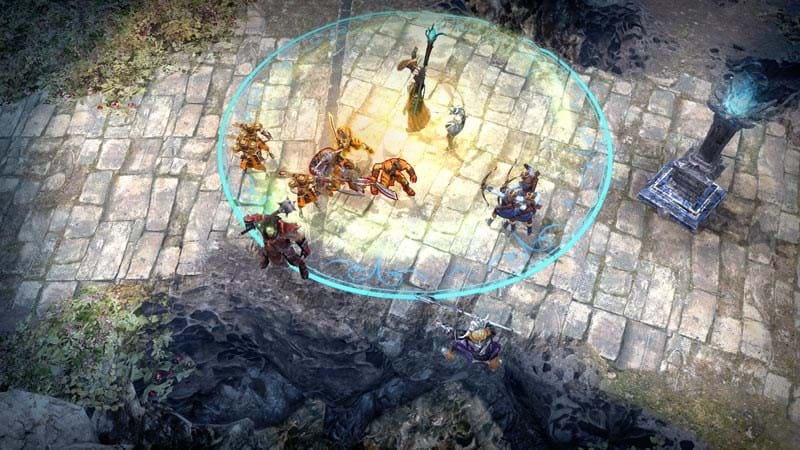 Guardians of Middle-earth delivers an authentic multi-player online battle arena (MOBA) game set in Middle-earth! Play with friends to bring up to 10 players together in strategic five versus five competitive multiplayer battle arenas in this epic setting.  Call upon legendary heroes and villains from The Lord of the Rings and The Hobbit as you form memorable alliances in this truly ground breaking MOBA experience!
Enter the fray in epic 5v5 engagements with live players or AI combatants
Fight as over 36 iconic guardians from Middle-earth — each with different strengths and abilities to develop and master.  Now available with 36 all new alternate skins!
Purchase items and buffs between matches using in-game currency earned through combat
Track victories and defeats at any time through stats and leaderboards
Coordinate with allies using in-game voice communication for a uniquely social Multiplayer Online Battle Arena experience
GUARDIANS OF MIDDLE-EARTH software© 2013 Warner Bros. Entertainment Inc. Developed by Monolith. In association with WingNut Films. © 2013 New Line Productions, Inc. © The Saul Zaentz Company. GUARDIANS OF MIDDLE-EARTH, MIDDLE-EARTH, THE HOBBIT, and the names of the characters, items, events and places therein are trademarks of The Saul Zaentz Company d/b/a Middle-earth Enterprises under license to Warner Bros. Interactive Entertainment. This software product includes Autodesk® Scaleform® software © 2013 Autodesk, Inc. Uses Bink Video. Copyright (C) 1997- 2013 by RAD Game Tools, Inc. Uses Miles Sound System.Copyright (C) 1991-2013 by RAD Game Tools, Inc. This software product uses Havok™ © Copyright 1999-2013 Havok.com Inc. (and its Licensors). See www.havok.com for details. Copyright © 2013 Sawtooth Consulting Limited. Monotype is a trademark of Monotype Imaging Inc. registered in the United States Patent and Trademark Office and may be registered in certain jurisdictions. The Monotype Imaging logo is a trademark of Monotype Imaging Inc. and may be registered in certain jurisdictions. Powered by Wwise © 2006 - 2013 Audiokinetic Inc. Dolby and the double-D symbol are trademarks of Dolby Laboratories. All other trademarks and copyrights are the property of their respective owners. All rights reserved. MONOLITH LOGO, WB GAMES LOGO, WB SHIELD: ™ & © Warner Bros. Entertainment Inc. (s13)