Based on The Lord of the Rings motion picture trilogy, LEGO® The Lord of the Rings follows the original storylines of The Lord of the Rings: The companionship of the Ring, The Lord of the Rings: The Two Towers, and The Lord of the Rings: The Return of the King, taking players through the legendary story events re-imagined with the endless variety of LEGO play and typical humor.
Screenshots & Videos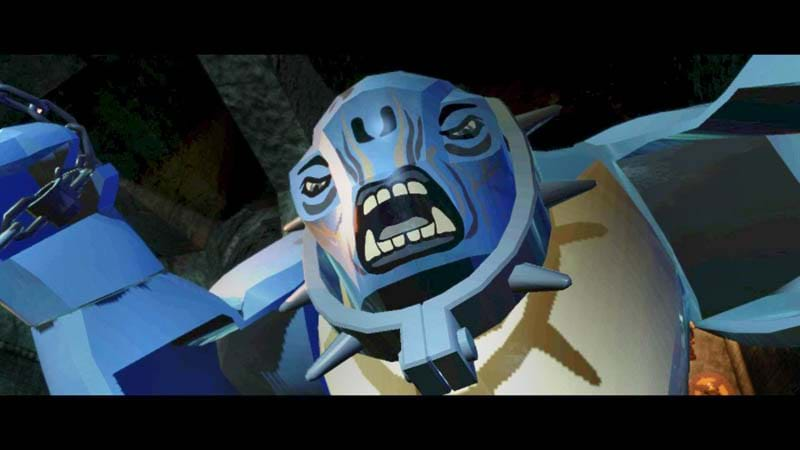 Being relied on with the most dangerous mission to destroy an old mystical ring that threatens all that is pure, Frodo is made to evacuate his quiet calm home. However, the ring is wanting to be discovered, which is the road to Mount Doom, the only place in the universe it can be devoured, will be riddled and perilous with Orcs and fouler things. To save Frodo, a companionship is made - Gimli the Dwarf, Frodo's Hobbit friends Sam, Merry, Arogorn the Ranger, Gandalf the Wizard, Boromir a Man of Gondor, Legolas the Elf and Pippin. Gamer's relive the epic through the LEGO minifigures, as the uncover wonders, workout timeless riddles, and overcome endless foes in their adventures to get rid of that ring once and for all.
Discover all of the open-world of Middle-earth and experience legendary fights with Orcs, Uruk-hai, the Bslrog, the Witch-king and other fearsome characters.
Brandish the powers of the Plantir or Seeing-stone ('one that looks far away') and leap between many story-lines.
Undergo the LEGO The Lord of the Rings heroes come to life in an all new way with the minifig players unfailing the dialogue from the films.
Assemble, come together and forge new items in the Blacksmith Shop using Mithril, the most dear metals in middle-earth.
Explore and unveil over more than 80 playable characters, starring Arogorn, Frodo, Grandalf and many more.
Find and collect a variety of weaponry and mystical items, together with the Light of Earnendil, Elven rope, bows and swords.
Game with family and friends with extremely easy access drop in, drop out gameplay selections.
LEGO THE LORD OF THE RINGS software © 2012 TT Games Publishing Ltd. Produced by TT Games under license from the LEGO Group. LEGO, the LEGO logo, the Brick and the Knob configurations and the Minifigure are trademarks of the LEGO Group. © 2012 The LEGO group. © 2012 New Line Productions Inc. All The Lord of the Rings content other than content from the New Line films © 2012 The Saul Zaentz Company d/b/a Middle-earth Enterprises ("SZC"). Mithril, The Lord of the Rings and the names of the characters, items, events and places therein are trademarks of SZC under license to Warner Bros. Interactive Entertainment. All other trademarks and copyrights are the property of their respective owners. All rights reserved. WB GAMES LOGO, WBIE LOGO, WB SHIELD: ™ & © Warner Bros. Entertainment Inc. (s12)