The worlds best-selling LEGO Batman video-game franchise returns with a vengeance in an out-of-this-world, action-packed adventure! In LEGO Batman 3:- Beyond Gotham, the Caped Crusader joins forces with the super heroes of DC Comics universe and blasts off to outer space to stop the evil twisted dark Brainiac from destroying our Earth.
Screenshots & Videos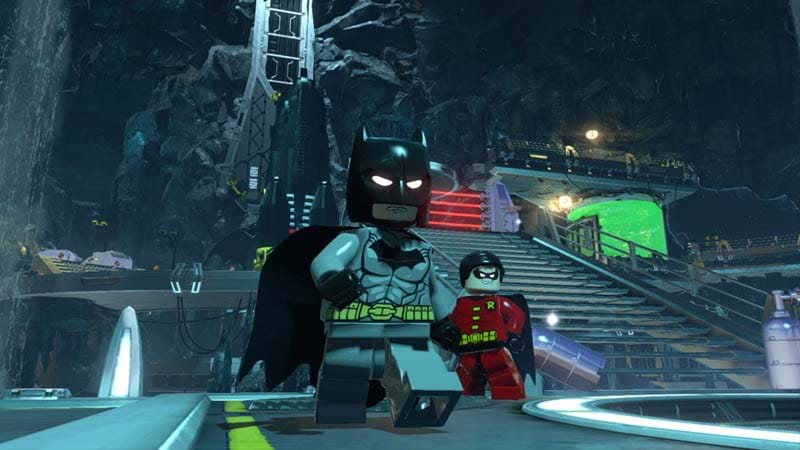 Now using the abilities of the Lantern Rings, Brainiac shrinks worlds to add to his sick twisted collections of mini cities cross the world. Its now time for the universes greatest superheroes and the most evil and sly super-villains to unite as one and venture to the different Lantern Worlds to assemble the Lantern Rings to stop the Brainiac before its too late for everyone.
LEGO BATMAN 3: BEYOND GOTHAM software © 2014 TT Games Ltd. Produced by TT Games under license from the LEGO Group. LEGO, the LEGO logo, the Brick and the Knob configurations and the Minifigure are trademarks of the LEGO Group. © 2014 The LEGO Group. All other trademarks and copyrights are the property of their respective owners. All rights reserved. Batman and all related characters, and elements are trademarks of DC Comics © 2014. All Rights Reserved. WB GAMES LOGO, WB SHIELD: ™ & © Warner Bros. Entertainment Inc. (s14)
LEGO: Batman 3: Beyond Gotham can also be purchased as part of these Game Bundles

DLC available for LEGO: Batman 3: Beyond Gotham