When all the badest super villains in Arkham Asylum group up and escape, only the dynamic duo is bold and brave enough to take them on to save their Gotham City. The fun of LEGO, the drama of Batman and the uniqueness of the combination makes for a comical and exciting adventure in LEGO Batman: The Video-game.
Screenshots & Videos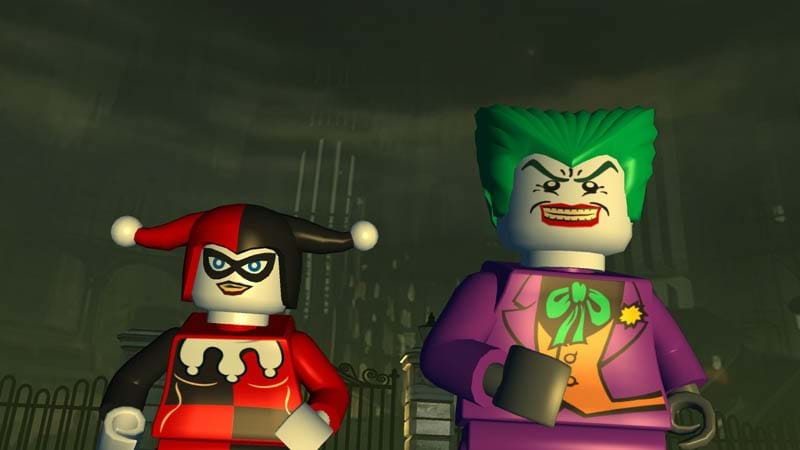 LEGO Batman: This video game bringing the one and only Caped Crusader to life in a compelling epic story-line. Gamers will take the rains in controlling the dynamic duo, Batman and Robin with added bonus hero Nightwing to battle Gotham City's most scandalous felons including The Joker, Killer Moth, Crayface, Poison Ivy, Mad Hatter, Bane, Twoface, Harley Quinn, Mr Freeze, The Riddler, Catwoman, Killer Croc, Scarecrow, The Penguin and many more. The criminals have escaped out of the Arkham Asylum and coming to unleash havoc on the city.
Gamer's are also able to discover there evil side and battle their way through the whole gaming word as the villains, experiencing the game from the opposite point of view, with completely different criminal objectives. With a store full og high-tech suits, egde cutting vehicles and gadgets. Gamer's will be able to step into the epic LEGO BATMAN UNIVERSE to bring all the super villains to justice -- or, as the villains, to run amok in Gotham City.
LEGO BATMAN: THE VIDEOGAME Software © 2008 TT Games Publishing Ltd. All other trademarks and copyrights are the property of their respective owners. All rights reserved. LEGO, the LEGO logo and the Minifigure are trademarks of the LEGO Group. © 2008 The LEGO Group. All Rights Reserved. BATMAN and all related characters and elements are trademarks of and © DC Comics. WBIE LOGO, WB SHIELD: ™ & © Warner Bros. Entertainment Inc. (s08)