LEGO® Marvel™ All Marvel Super Heroes features an epic but original story crossing the entire Marvel Universe.
Screenshots & Videos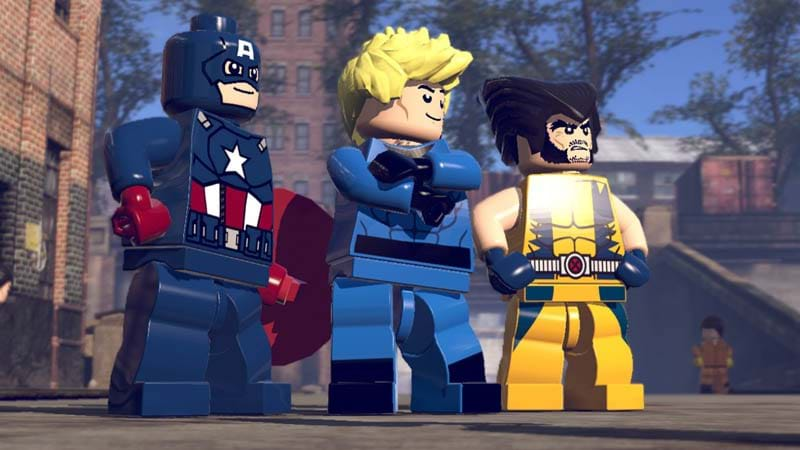 LEGO Marvel - SuperHeroes features an legendary but original story covering the entire Marvel Universe. Gamer's take the rains of Iron Man, Spider-man, Captain America, The Hulk, Wolverine and so many more, Marvels Characters as they come together to cease Loki and a host of other Marvel villains from bringing together a super weapon more than capable of destroying the whole universe. Players will not hesitate to chase you down Cosmic Bricks as they take a trip across LEGO Manhatten and visit key places from the Marvel World, such as Start Tower, a Hydra bass, Asteroid < and the X-Mansion
Swing, smash and fly in the first ever LEGO videogame starting more than 100 of your favorite Heroes and Villains from the Marvel Universe, including Wolverine, Black Widow, Loki, Deadpool, The Hulk, Spider-Man, Captain America and Iron Man
Help Saving the Earth as your favorite Marvel Universe Characters with your insanely cool strengths and powers:

Iron Man Hovers, Flies, Shoots Missiles and unleashes an extremely powerful unibeam coming directly from his chest.
Spider-Man Shoots webs, crawls up walls, uses his spider-senses to spot objects invisible to others and of course wed-sling.
Captain America embeds into walls to create a platform, throws his mighty shield at objects and enemies and protects himself from all damage.
Hulk smashes!

Perform fresh and epic-ally powerful moves as "BIG-fig" characters like Abomination and Hulk. Leave a trail of distruction as your smash through LEGO walls and throw everything you can find using hyper strength.
Unveil LEGO Manhatten like you never before, travel to famous locations from the Marvel Universe, such as the X-Mansion, Asgard and Asteroid.
Devise unique Superheroes with customized characters.
Have fun on an epic original story, filled with classic LEGO games, adventure and humor.
LEGO MARVEL SUPER HEROES software © 2013 TT Games Publishing Ltd. Produced by TT Games under license from the LEGO Group. LEGO, the LEGO logo, the Brick and the Knob configurations and the Minifigure are trademarks of the LEGO Group. © 2013 The LEGO Group. © MARVEL. All other trademarks and copyrights are the property of their respective owners. All rights reserved. WB GAMES LOGO, WB SHIELD: ™ & © Warner Bros. Entertainment Inc. (s13)