Buy the Overlord Complete Pack including 3 items: Overlord, Overlord: Raising Hell and Overlord 2
Includes 3 items: Overlord, Overlord: Raising Hell and Overlord 2
Screenshots & Videos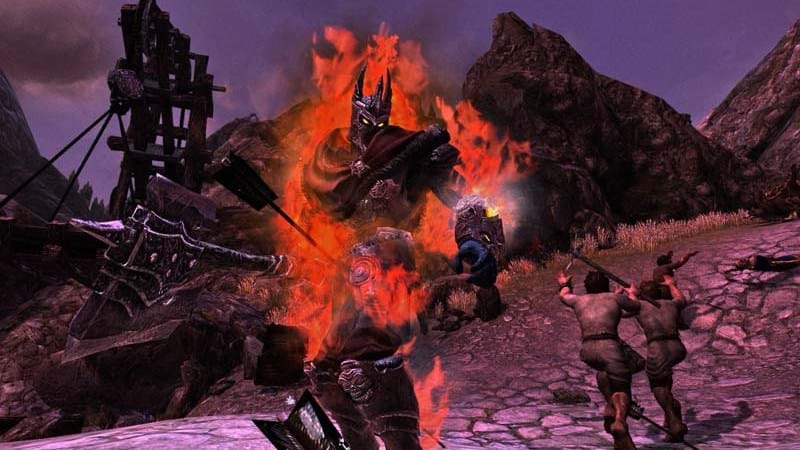 Overlord™
Prepare to be tempted, mesmerized and thrilled, become the Overlord, how corrupt you become depends on how you handle any given situation. Your actions impact the game world. With incredible power at your disposal and a team of evil minded minions to do your evil bidding, how will you resist the temptation to be incredibly despotic? THINK EVIL, BREED EVIL, CONTROL ALL!
Overlord™: Raising Hell
Go deeper into the Overlord's twisted world as the single-player expansion content opens a series of hellish new levels, each a supernatural abyss for the game's five kingdoms: Mellow Hills, Evernight, Heaven's Peak, the Golden Halls and the Ruborian Desert. Access to each abyss is via a portal, which opens once a kingdom has been successfully conquered and the previous ruler banished to a personal hell within. However it's not just the fallen heroes that have been dragged into the abyss: the Overlord's newly loyal peasants have also been taken down into hell too.
Overlord II
Overlord II, sequel to the critically acclaimed cult hit, sees the return of the chaotic Minions and their new Dark Master. Bigger, badder and more beautifully destructive, Overlord 2 has a Glorious Empire to smash, a massive Netherworld to revive, Minion mounts to mobilize, a trio of mistresses to woo, War Machines to crush opposition and lots of cute creatures to, err... murder (and a mini-map) 
© 2009 The Codemasters Software Company Limited ("Codemasters"). All rights reserved. "Codemasters"®, "Overlord"® and the Codemasters logo are registered trademarks owned by Codemasters. All other copyrights or trademarks are the property of their respective owners and are being used under license. © 2005 - 2009 Triumph Studios B.V. ("Triumph"). All rights reserved. Original Overlord Game Concept by Lennart Sas, Arno Van Wingerden and Triumph Studios. All rights reserved. Unauthorised copying, adaptation, rental, lending, re-sale, arcade use, charging for use, broadcast, cable transmission, public performance, distribution or extraction of this product or any trademark or copyright work that forms part of this product is prohibited. Developed by Triumph. Published by Codemasters.