Critically acclaimed Batman: Arkum Asylum returns with a remastered Game of the Year Edition, featuring 4 extra Challenge Maps.
Screenshots & Videos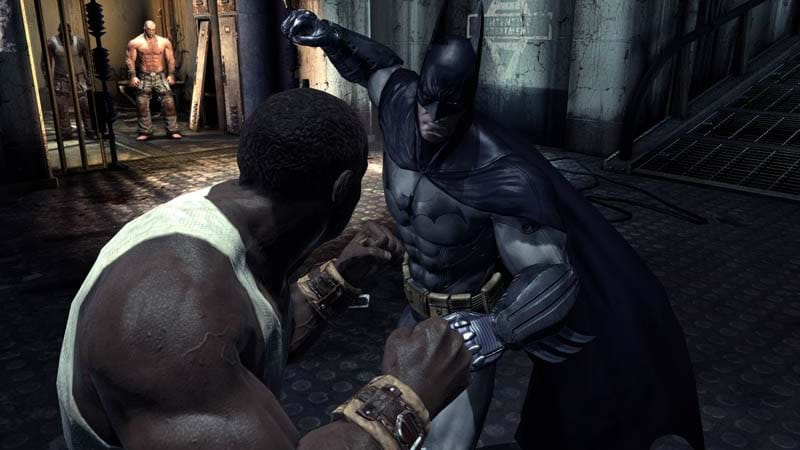 The new additional Battle Maps are now including Scarecrow Nightmare, Crime Alley, Totally Insane and Nocturnal Hunter (both from the Insane Night Map Pack)
Players will be moving in the shadows, instating terror amongst all of their enemies and facing and confronting The Joker and Gotham's City most dishonorable villains who have no taken over the entire asylum. Now using a huge range of Batman's superpowers and abilities, gamer's will come to be the Invisible Predator and try to foil The Joker's insane scheme.

Unveiling brutal combos with the one of a kind FreeFlow Combat System, move in and out of the shadows as you become the Invisible Predator, and develop Batman's detective skills and edge cutting forensic tech. 
Examine and investigate as Batman, the Worlds Best Detective, by resolving intricate puzzles with helping hand of cutting edge forensic tools including 'Amido Black' spray, xray scanning, pheromone tracker and a fingerprint scanner.
Battle it out against Gotham's most threatening super villains, including Killer Croc, Poison Ivy, Harley Quinn and The Joker.
Quickly become the Invisible Predator, with Batman's fearless fights and legendary vantage point system to move around where ever he pleases without being detected when hunting enemies. Pick from multiple take-down strategies, involving smashing through buildings and swooping from the sky.

Discover every inch of Arkham Asylum and wonder freely on the quiet island, representing for the first time ever in its graphic and gritty entirety. 
Venture what it is actually like to be the one and only Batman using Batarangs, The Batclaw, Explosive gel aerosol sonar resonator and the line launcher.
Expose more secrets by competing and completing all the hidden battles in the world and develop and customize your equipment by earning experience points.
Have fun with completing superhero freedom in the environment by using Batman's grapnel gun to get to any location u can see, leap from any height and glide in any direction.
The Game Of The Year Edition Features 4 Extra Battle Maps. The Additional Battle Maps Are Crime Alley; Scarecrow Nightmare; Totally Insane And Nocturnal Hunter (both from the Insane Night Map Pack)


BATMAN: ARKHAM ASYLUM Game of the Year Edition Software © Developed by Rocksteady Studios Ltd. Rocksteady and the Rocksteady logo are trademarks of Rocksteady Studios Ltd. All other trademarks are the property of their respective owners. All rights reserved. BATMAN and all characters, their distinctive likenesses, and related elements are trademarks of DC Comics © 2009. All Rights Reserved. WBIE LOGO, WB SHIELD: ™ & © Warner Bros. Entertainment Inc.