Mad Max pre-purchase now available
Posted on 24 Aug 2015 in STEAM Deals,New Release
Mad Max plus "The Ripper" DLC pre-purchase offer
There's not long to go now until the wait is over and the much anticipated Mad Max is released (officially available on 1st September 2015). While that's not too long to wait, we're proud to announce that Mad Max is now available to pre-purchase on Edgebound Games! Buying a Mad Max pre-purchase Steam key via Edgebound Games will grant your "The Ripper" DLC and a nice 20% discount.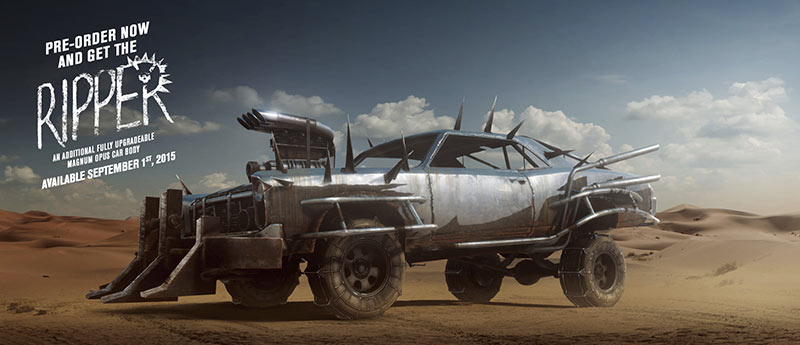 The Ripper packs a powerful V8 engine and upgraded exhaust which makes it lightning fast right out of the gate. Fully loaded with custom off-road tires and a tuned suspension mean The Ripper is both highly manoeuvrable and can also drive through the dangerous terrain of the Wasteland. With a serious ramming grill and armored defences, The Ripper will tear through all who get in its way.
We have received our keys directly from Warner Bros International, your keys will be delivered instantly on purchase. Your keys can then be redeemed on Steam and the game can be played from 1st September 2015.